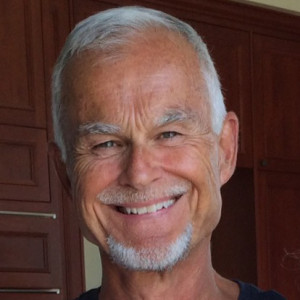 Dr. Meloy is a board-certified forensic psychologist (ABPP) and consults on criminal and civil cases throughout the U.S. and Europe. He is a clinical professor of psychiatry at the University of California, San Diego, School of Medicine, and a faculty member of the San Diego Psychoanalytic Center. He is a fellow of the American Academy of Forensic Sciences and is past president of the American Academy of Forensic Psychology. He has received a number of awards and honors, and was the Yochelson Visiting Scholar at Yale University in March, 2015.
Dr. Meloy has authored or co-authored over two hundred twenty papers published in peer-reviewed psychiatric and psychological journals, and has authored, co-authored or edited eleven books. He has been conducting research and writing on personality disorder, psychopathy, stalking, narcissism, criminality, mental disorder, and targeted violence for the past twenty-five years. His first book, The Psychopathic Mind (Aronson, 1988), was an integration of the biological and psychodynamic understanding of psychopathy. His co-edited book with Drs. Hoffmann and Sheridan, Stalking, Threatening and Attacking Public Figures (Oxford University Press, 2008), led to a commissioned study for the National Academy of Sciences on threats toward public figures published in 2011 (www.nap.edu). His most recent book with Dr. Jens Hoffmann is the International Handbook of Threat Assessment (Oxford University Press, 2014).
Dr. Stephen White and he created the WAVR-21 (Specialized Training Services, 2007, 2010; www.wavr21.com), a structured professional judgment instrument for targeted workplace violence. Dr. Meloy is a consultant to the Behavioral Analysis Units of the FBI, Quantico, and is the originator and developer of the TRAP-18 (Terrorist Radicalization Assessment Protocol). He was a member of the Fixated Research Group for the United Kingdom's Home Office concerning threats to the Royal Family and British political figures, and is a consulting member of Work Trauma Services, Inc., headquartered in San Francisco, and Team Psychology and Security in Darmstadt, Germany. He is also a senior editor of the Journal of Threat Assessment and Management. He was a technical consultant to the television program CSI from its inception in 2001 until its final episode in 2015.